Raja Krishna Menon and Saif Ali Khan recount tough Golden Temple shoot schedule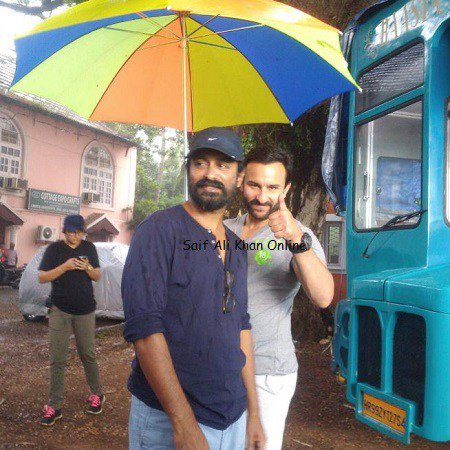 The director recalls with joy and nervousness the challenges of shooting at the sacred place.
While heading to the Golden Temple to seek blessing's before a film's release is a common occurrence, shooting inside the sacred temple's premises isn't too easy. And that's something that director Raja Krishna Menon of Airlift fame discovered when he landed in Amritsar to shoot with Saif Ali Khan for Chef.
Apparently, the authorities had a tough time keeping the pilgrims, visitors and even the sevaks and workers of the Golden Temple from jostling for pictures. Says Raja, "It was tough, since we really aren't allowed to disturb other pilgrims at the Golden Temple. And when they saw Saif in the flesh, they wanted pictures. But we finally managed to get some really beautiful shots."
The director recalls with joy and nervousness the challenge of shooting at the sacred place. "There were huge crowds, but really well-behaved while we were shooting. It was quite a beautiful experience. They just wanted to see Saif. I was quite pleasantly surprised to know how many in those crowds were Airlift fans."