Rangoon is "a strike from reality, keeping historical facts intact": Vishal Bharadwaj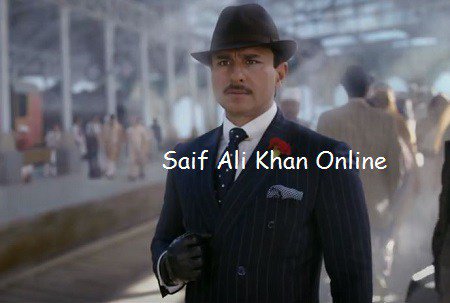 Ahead of his upcoming love story, the National Award winner on raking in more credibility than money, his roster of shelved projects, and why he'd rather be a fool
When Vishal Bhardwaj announced Rangoon, his upcoming love story set in the time of World War II, many felt the filmmaker was done with Shakespeare adaptations. But when we meet him at his tastefully furnished Andheri office, he points to a crowded book shelf adjacent to his desk and says, "There's still a lot left. I can adapt every Shakespeare play." That said, he has chosen to take a break from the Bard's works because "bohot ho gaya". "And adaptations have made me lazy as it gives you a ready structure. I want to do something original," says the National Award winner. The original idea for Rangoon emerged from a script lab organised by Mira Nair's film school in Kampala, Uganda, in 2004, where Bharadwaj was mentored by American screenwriter Mathew Robbins (Crimson Peak). But for reasons largely to do with finance, the film was shelved two months prior to production. It was an "ambitious film" and the filmmaker wasn't "mature enough" to have made it then. "Because you are judged by your last film (or films) and since this one demanded a huge canvas and was expensive, it wasn't being made for so long. Over the years, VFX evolved by leaps and I matured as a filmmaker to achieve that vision within a budget."
But this isn't his first to be indefinitely held. "My first film Barf, starring Manoj Bajpayee and Sushmita Sen, and to be produced by Ajay Devgn, didn't happen as Ajay had suffered losses with another film at the time."
Others include Aamir Khan-starrer Mr Mehta Mrs Singh, Dream Sequence and Mehmaan. "There are various reasons why a film gets shelved, it's not always finance," he says, adding that the Khanstarrer is the one he regrets the most. "I saw Dangal and really liked it." This rare compliment must be well-deserved as Bhardwaj decidedly avoids Hindi films."I don't relate to them and since I am a part of the same industry, it becomes a problem," he says, adding that he is addicted to Netflix and loves Black Mirror and The Americans.
Since Bhardwaj relies on longtime-collaborator poet-writer-filmmaker Gulzar's opinion for every decision in life, he happened to be the first to review the Rangoon script. "Gulzarsaab said that it is a world that Hindi cinema hadn't seen and that I shouldn't allow any of my assistants to direct it and save Rangoon for myself." And that he did, returning to it after every film, only to make notes and "spot the false moments". But blindly relying on the acclaimed lyricist has altered many of his plans. "When I bounced the idea for Kaminey with him, I also shared the concept for a film inspired by the play Blithe Spirit, a light romantic comedy. His reaction was, `Romantic comedies toh bohot bani hain, but this one about two brothers where one stammers and the other has a lisp, is unique'.Gulzar also rejected an espionage thriller version of Hamlet written by novelist Steve Alter, citing that it was "like every third Hollywood film" and that it "lacks the tragedy of Hamlet". "Initially, I was very offended and felt that he didn't understand it. But later, I realised that he knew better," says Bhardwaj, who feels his mentor is more modern than him.
Bhardwaj also relies on focus groups, even though the feedback is often "very painful". "When they saw my cut of Kaminey, they couldn't tell that the two characters were brothers". But a more embarrassing lapse in translation was being quizzed about the seventh husband in Saat Khoon Maaf, which opened to mixed reactions. "Many didn't get it. I thought it was a masterstroke and it was obvious that since she became a nun, her husband was Jesus. Shekhar Kapur actually called me to say that for that ending, I deserve sau khoon maaf."
Bhardwaj is excited about having rendered a "Broadway feel" in Rangoon which is also "a little over the top" but finds two hero films challenging. "They are both insecure about their parts. But since I have worked with Saif [Ali Khan] and Shahid [Kapoor], they trusted me with their characters." Set in the 1940s, a time when the country was going through a tremendous churn, Rangoon is "a strike from reality, keeping historical facts intact" and is "essentially an intense love story". "In a script, you lead your characters to a certain point and then they take over. You cannot control them and make them do things they don't want to do," shares the filmmaker whose films are often dubbed `ahead of their time'."Which is why I am now making a period film," he laughs. But is he cautious, given the disastrous fate of recent period films? "You always feel that you've figured out filmmaking. But the moment you think that you know, you fail.It's an evolving art, you have to be humble and thankful to God that he gives you the intelligence to see that you're a fool." He also feels that a "period doesn't fail, a story does". "Else Bajirao wouldn't have been such a hit.The story and characters need to establish a connect. It's about whether I am able to engage and surprise you with substance and logic."
While the filmmaker bears the financial aspect of his craft in mind, it's not what drives him. "None of my films have made money but I have built credibility. Bobby [Bedi] (producer) says Maqbool still hasn't recovered its money and I did that film free of cost. Then, Kumarji (Kumar Mangat) says Omkara didn't make money as it released during the floods. Kaminey released during an outbreak of swine flu so that affected the box office," says the filmmaker who admits to have only made money from producing Ek Thi Daiyaan. "It is my expression and in that, if it makes money, it's good," says the filmmaker, who feels it's human to be disappointed.
Crafting characters that belong to another period (as in Rangoon) must warrant intensive research, but Bhardwaj assures us that apart from appearance, there's little to note."Characters haven't changed since the time of Shakespeare.Human beings are still the same -their pain, their greed, their conflicts and ambitions are the same, only the objects of their ambition have changed. So if you aspire for a Mercedes today, you may have wanted a golden chariot back then."
Unlike his contemporaries, Bhardwaj is a recluse, online and offline. He signed up on Facebook a couple of years ago but left it within three months."Every day, I'd check how many friend requests I've received.Then, I'd be upset if I didn't receive any on a given day. I've got many addictions, don't need another one," he says nonchalantly, sipping on chai.Apart from eliminating the risk of "exposing" himself, avoiding social media helps him retain a disarming oblivion "while working and in life". "It's not that I live in a fool's paradise. I am aware of everything. I've told my assistants to inform me -only if something nice is being spoken about me."