28 Things You Probably Didn't Know About "Dil Chahta Hai"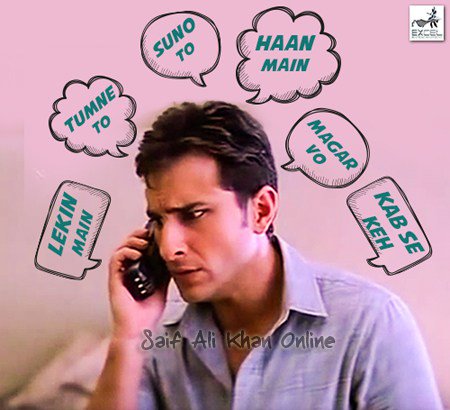 1. Farhan Akhtar met Preity Zinta when she first came to Mumbai for the screen test for Kya Kehna and told her that whenever he makes a film, he wanted her to be in it.
2. The original gang was supposed to be Hrithik Roshan, Abhishek Bachchan and Akshaye Khanna.
3. That screen test was with Akshaye Khanna, FYI.
4. After Hrithik and Abhishek walked out of the project, Farhan Akhtar waited almost 10 months to get an appointment with Aamir Khan to discuss the film.
5. Akshaye Khanna was originally supposed to play Akash. But when Aamir Khan was brought on, they swapped roles.
6. Saif Ali Khan was almost not going to do the movie because it was made with sync sound, instead of getting actors to dub their lines.
7. Farhan Akhtar, Javed Akhtar and Shankar-Ehsaan-Loy travelled to Lonavla and came back with the entire soundtrack fully composed and written in four days.
8. Initially, only the opening bass line was composed for "Dil Chahta Hai". One morning, while brushing his teeth, Shankar Mahadevan realised that the words "Dil Chahta Hai" fit in the same tune and he ran to Farhan's room to explain the tune to him.
9. The words "chamkeele din" almost didn't make it into the song because Farhan Akhtar thought it sounded like detergent.
10. Farhan had also earlier directed the music video for Shankar Mahadevan's hit song, "Breathless".
11. In "Woh Ladki Hai Kahaan", Saif was asked to wear the classic '80s Bollywood red t-shirt and white jeans, but he put his foot down when he was asked to pair it with white shoes.
12. While the idea for the song's video came from Farah Khan, the idea of making a movie within a movie came from costume designer, Arjun Bhasin.
13. On their day off, Farah Khan set off the fire alarm in the hotel that the cast and crew were staying in because she was cooking biryani in her room.
14. Preity Zinta loved "Koi Kahe Kehta Rahe" so much that she insisted on being a part of it, even though her character hadn't gone to the same college as the guys.
15. Farhan thought the phrase "pyaar ke ghaat" from "Jaane Kyun" sounded really funny, but his dad Javed Akhtar told him to trust him on this.
16. Karan Johar thought the movie wouldn't do well and that Aamir Khan had "lost the plot" by choosing to act in it.
17. When she first heard the script, Preity Zinta joked with Farhan Akhtar that he was making a chauvinistic all-boys film.
18. The first scene shot for the movie was the one where Sameer tells Akash and Sid about falling in love with Pooja.
19. Sid's long speech to Deepa about "letting go" of Akash was a nod to Edgar Allan Poe's poem "A Dream Within A Dream".
20. The story was initially inspired by his diary entries from his trip to Vegas and a storyline that his friend had handed to him.
21. That storyline eventually became Akash and Shalini's love story in the movie.
22. Farhan Akhtar was one of the assistant directors on Akshaye Khanna's debut film, Himalay Putra.
23. While shooting the scene where Saif came back from Goa, Saif Ali Khan was in splits because the assistant director would say "Clop" instead of "Clap" when starting the take.
24. The script and dialogues were first written entirely in English.
25. Shalini and Akash were initially supposed to fall in love in New York. But because it would have been winter, they decided to shoot in Australia.
26. Asad Dadarkar, who played Subodh (Pooja's boyfriend a.k.a. Time Table) was actually Farhan Akhtar's friend and a major influence for Akash's character.
27. When producer Ritesh Sidhwani first made the budget for the film, he forgot to include any for post-production.
28. Farhan Akhtar has suggested that he would love an all-female cast of the movie to make the sequel.