Archive for Saif. Saif Ali Khan
Posted in
Movies
with tags
Aamir Khan
,
Akshaye Khanna
,
Dil Chahta Hai
,
Dimple Kapadia
,
Farhan Akhtar
,
Preity Zinta
,
Saif. Saif Ali Khan
,
Sonali Kulkarni
on August 11, 2016 by saifalikhanonline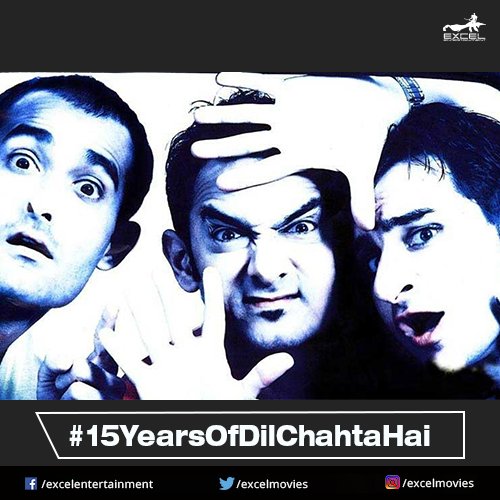 Dil Chahta Hai starred Aamir Khan, Saif Ali Khan, Akshaye Khanna, Preity Zinta, Sonali Kulkarni and Dimple Kapadia. The film was Farhan Akhtar's directorial debut.
The iconic film celebrates 15 years today.
Who just doesn't love Dil Chahta Hai?
The oft-watched timeless tale of friendship between Akash, Sid and Sameer and how they experience love and live, is still as fresh and relevant as it was 15 years back when it was released this day.
Dil Chahta Hai was a film that brought in the millennial wave to Bollywood cinema, and showed the way out to rehashed plots like revenge dramas and family reunion plots. The film also marked the directorial debut of the multi-faceted Farhan Akhtar, who later directed Lakshya and the Don franchise, before foraying into acting.