Archive for Taimur Ali Khan
Posted in
Saif Ali Khan
with tags
Saif
,
Saif Ali Khan
,
Taimur Ali Khan
,
Villain
on June 12, 2019 by saifalikhanonline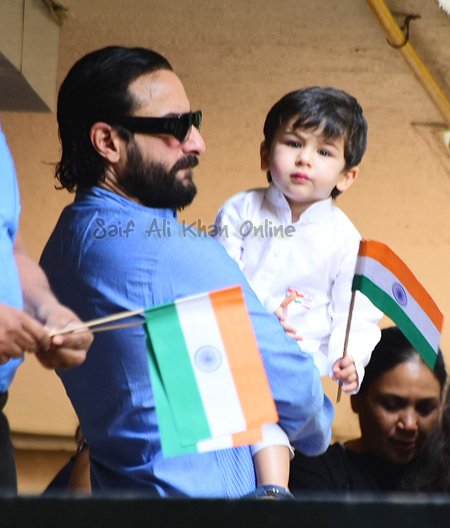 Most of the artists in the industry are the ones who choose a script on the basis of its merits. Many times they have the challenge of playing the role of a drug addict or a violent human being and they worry about what their children would think about them when they would see them on the screen. Those who are married and the father of children often face such a situation.
They are under moral pressure to reject such roles for the sake of their family and children. Saif Ali Khan, father of three children, answers this.
According to him, 'I think human beings have a basic understanding of what is reel and what is real? So we do not need to worry that such roles would create a wrong impression about us. I am not worried that Taimur will grow up and react on seeing me as a villain or a bad person on the screen. The fact is that an actor's personal life is different from reel life. His family members know what type of person he is. There were many actors in the industry, who played the role of a drunken, tyrannical man on the screen, but in real life they were very good, kind-hearted and humble persons. Their children and family members respected them a lot."